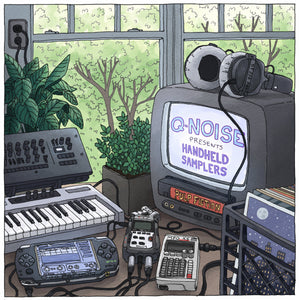 "Handheld Samplers" by Q-Noise
This tape transports you to a breezy east coast summer day in the early 90's. Q's sample selection is mostly jazzy, smooth and laid back, occasionally shifting to gloomier tones but in a cohesive and tasteful way. The beats are simultaniously raw with their vinyl crackle and digital aliasing, yet clean due to great mixing and sound selection. "Handheld Samplers" is the infectious jazzy boom bap you would expect to hear when listening to a Pete Rock or Lord Finesse Spotify radio station. Pairs well with cruising around during a sunset.
Support Q-Noise by coppin' "Handheld Samplers" on bandcamp or stream it on all major music streaming platforms!
Follow Q-Noise on Instagram @q_noise